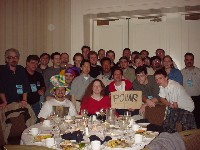 Povar Camp !!!
Iron in tall hat in front.
.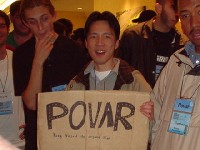 The infamous KUNG of Povar!!!
(with his new sign ..hehe)
.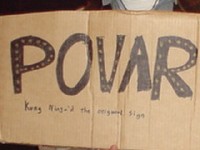 The original sign was lost in Baelish's room the first night !!
.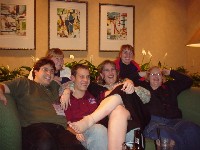 Povar GMs and Guides
(Teliesin in the middle - red shirt)
.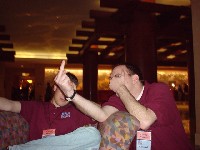 GMs used an uber l33t late night signal when asked about PoM!!
.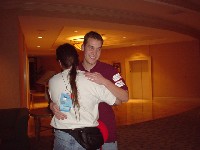 Telisin and Irontaail make up ...
(Tele BS's you 1200 dam!!)
.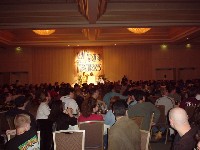 Just more of the festivities at the general conference area in SD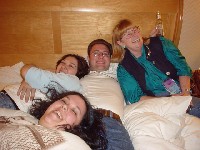 Baelish's parties are the things that bards sing about .. hehe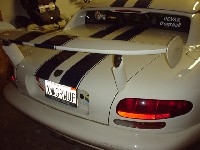 Mardigann!!! you broke Irontaail's viper !!! ..hehe 8-)